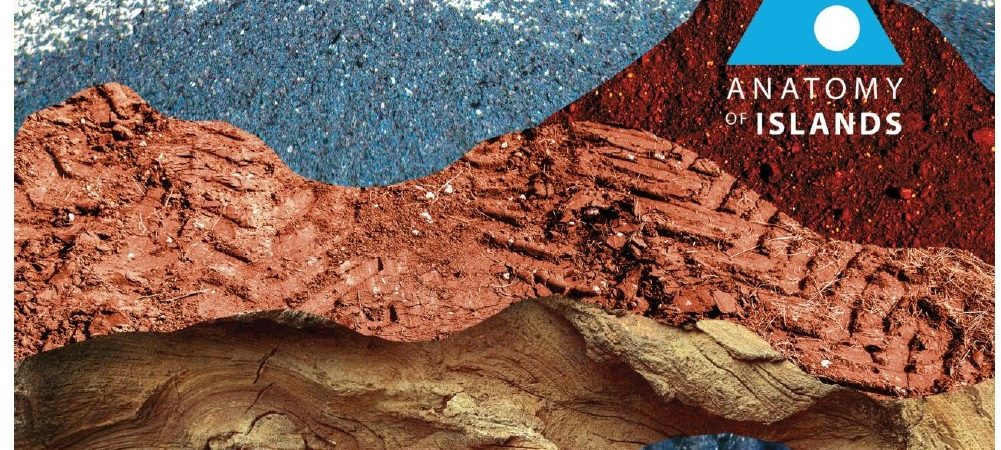 Anatomy of Islands PROGRAMME Islands at the Table download version
Programme Anatomy of Islands
The symposium program is open and free for all visitors! We will provide translation for lectures in English, and vice versa for guests from abroad.
Location: Jelsa Municipality, Riva 404
THURSDAY, 28th SEPTEMBER
8:30-9:00 Registration
9:00-9:30 Opening ceremony
9:30-10:15 Keynote lecture
Jelena Ivanišević
Mediterranean Diet – from Tradition to Sustainability
10:15-11:00 Coffee Break
11:00-12:20 Session I
Chair: Anica Čuka
Matea Zajc Petranović
Mediterranean Diet of the Past for a Healthy and Long-Lived Future
Peter Goggin
Island Diabetes and the American (and European) Mediterranean Diet
Sanja Klempić Bogadi, Sonja Podgorelec, Ivan Lajić
Island Economy and Migration – the Example of Croatian Islands
Ivica Moškatelo
The Importance of Local Civil Society Organizations in the Preservation and Promotion of the Mediterranean Diet
12:2o-12:50 Coffee Break
12:50-14:10 Session II
Chair: Jelena Ivanišević
Marija Jug-Dujaković, Łukasz Łuczaj
The Ethnobotany of Adriatic Islands – Wild Edible Plants of Hvar Island
Anton Alegro, Vedran Šegota, Marija Jug-Dujaković
Useful Plants of the Island of Hvar in the Mediterranean Historical Context
Zlatko Šatović, Marina Viculin, Mirjana Randić Barlek, Željko Šatović, Danilo Dučak, Zlatko Liber, Sandro Bogdanović
In Search of "Tustopizda" and "Kurcoglav"
Damir Viličić
Germination of Sea Fennel (Crithmum maritimum L.) Seeds and Reasons for Possible Cultivation
14:10-17:30 Lunch / Free Time
17:30-18:50 Session III
Chair: Axel Luttenberger
Edouard de Laubrie
An Exhibition on Food in the Mediterranean: "Le grand Mezze" at the Museum of Civilizations of Europe and the Mediterranean in Marseille, France
Anton P. R. Angelich
The Farming, Fishing, Food and Cooking Traditions of the Island of Unije, Croatia – A Heritage and History to Preserve
Juraj Šantorić
Mišancija as a Principle: Traditional Food and Art in Everyday Life
Joško Božanić
Taste of Stormy Archipelago. Cultural Anthropological Interpretation of the Komizan Fishermen Experience in Preparing Elementary Food on Uninhabited Islets of the Vis Archipelago
19:00 Falkuša "COMEZA LISBOA" – a traditional fishing boat from Komiža on the island
of Vis visiting the port of Jelsa. The crew will prepare and serve brujet (fish stew).
FRIDAY, 29th SEPTEMBER
8:30-9:00 Registration
9:00-9:45 Keynote lecture
Jorge Queiroz
Portugal and the Mediterranean Diet UNESCO Inscription – Working with the Seven Countries, National and Local Experiences
9:45-10:00 Coffee Break
10:00-11:20 Session IV
Chair: Danijela Birt Katić
Olga Orlić
Food and the Identification Processes on the Island of Korčula
Ana Perinić Lewis, Nikolina Hazdovac Bajić, Lana Peternel
New Farmistry – Island Nutritional Practices on the Example of Four Dalmatian Islands
Anica Čuka
Spatial and Temporal Transformations in Food Production on Croatian Islands – Potentials, Threats and Challenges
Andrija Mišetić, Sara Ursić, Jelena Zlatar Gamberožić
Exploring the Notion of a "Good Countryside": A Case Study of Brač Island
11:20-11:50 Coffee Break
11:50-13:10 Session V
Chair: Marina Blagaić Bergman
Anna Baldacchino, Godfrey Baldacchino
Crafty Islanders: More than a Rabbit's Tale
Mirna Bojanić Rebac
Dried Fish – a Forgotten Delicacy
Tanja Kocković Zaborski, Tihana Rubić, Danijela Birt Katić
"Mind What you Eat Laboratory" – Fusion of the Mediterranean Diet and Local Knowledge
Tomislav Oroz, Mojca Piškor
The Ćevap Dispute and the Stigma of the Balkans: Mediterranean Cuisine and Unwanted Balkan Associations
13:50-15:00 Lunch
15:00-16:00 Session VI
Chair: Lidija Runko Luttenberger
Ivana Ožanić Roguljić, Vinko Tarbušković
Archaeological Tourism – Example of "Greek Food in the Starigrad Plain"
Tomislav Klarin
Mediterranean Diet in the Context of Eno-Gastro Tourism: The Case of Dugi Otok Island (Long Island, Croatia)
Antonio Morić-Španić, Marin Čagalj
Developmental and Technological Possibilities of Geomarketing in the Branding of Agricultural Products of the Island Of Hvar
17:30 EXCURSION TO THE VITICULTURE MUSEUM IN PITVE
(Meeting place: by the municipality building in Jelsa)
18:30-19:30 Marija Plenković, Duje Dorotka
The Viticulture Collection in Jelsa: A Contribution to the Preservation of Local Knowledge
SATURDAY, 30th SEPTEMBER
10:00-11:00 Session VII
Chair: Petar Filipić
Axel Luttenberger
Governing Commons on Croatian Islands
Lana Peternel, Ana Perinić Lewis
"Island Exists Only on Paper": Perception and Visibility of the State on the island of Žirje
Petar Filipić, Nenad Starc
The Island Happiness Score – Winter 2022/23
11:00-11:30 Coffee Break
11:30-12:50 Session VIII
Chair: Nenad Starc
Lidija Runko Luttenberger
Food Supply as a Factor of Resilience, Human Well-Being and Environmental Health
Agnès Michelot
"One" Health: A New Legal Principle to Promote Environmental Food Policies on Islands
Marie-Ange Schellekens
The Latest Reform of the European Agricultural Policy: Impacts on the Food Production of the Mediterranean Islands
Majda Rubić
On the Impact of Economic Integration on Island Identity – Legal Point of View
12:50-15:00 Lunch
15:00-16:20 Session IX
Chair: Iva Niemčić
Fabijan Hrvatin Peronja
Fishing – Catch Less, Earn More
Peter Simonič
Žirje Field – from Existence to Heritage
Ivana Radovani Podrug
Vernacular Rural Architecture of the Island of Hvar – Challenges of Renovation and Revitalization
Sani Sardelić
Island, Land, Stone: Reading the Landscape with Hungry Eyes
16:45 Gathering at the Pjaca (main square) by the fountain for the start of the guided walk
17:00-18:00 Marina Blagaić Bergman, Pavel Gulin Zrnić, Josipa Slaviček, Juraj Šantorić,
Šime Vukman, Karmen Krasić Kožul, Marija Kamber, Gabrijela Mamić
Anatomy of Kala – Multidisciplinary Exploration of a Street in Jelsa
18:00 Vančo Rebac
Pop-up exhibition "Fish Drying", Monade Gallery